Mission
SAMWON GARDEN, the place where ordinally meeting becomes joyful feast
SG Dinehill, makes your today's meal as once in a lifetime experience
Vision
Share the best K-food culture with the world.
Once in a lifetime experience, today's meal
Rooted from Samwon Garden, SG Dinehill was established in 2004. The company has a distinct multi-brand strategy which includes focusing on the opening of limited number of stores. I believe we have been loved by customers for our constant qualitative growth and various trials to reach perfection amid challeges during the twenty years. The world has experienced unprecedented hardship due to COVID-19 over the last several years. SG Dinehill is once again gearing up for the post-COVID era.
While responding quickly to changes, we see post-COVID era as a new opportunity to move forward with the launch and renewal of our new brands.
Our Dinehill employees are trained the importance of what it means to be in the restaurant industry. No matter how big and successful the restaurant may be, we must remain grounded and humble. All of our customers have the right to be satisfied. We will continue to do our best to serve our customers as every SG Dinehill meal should be a once-in-a-lifetime dining experience.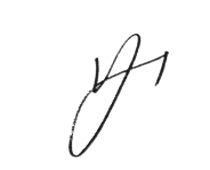 CEO
SG Dinehill, Inc.